About
LÓA Language School


LÓA Language School combines years of teaching expertise...
For twenty-odd years we have taught Icelandic to deeply diverse student groups, ranging from Icelandic speaking children to adults from very different cultural and linguistic backgrounds. 
Throughout our careers, we have aimed to present our students with courses that are enjoyable as well as practical. We believe in encouraging our students, and providing them with engaging, challenging material.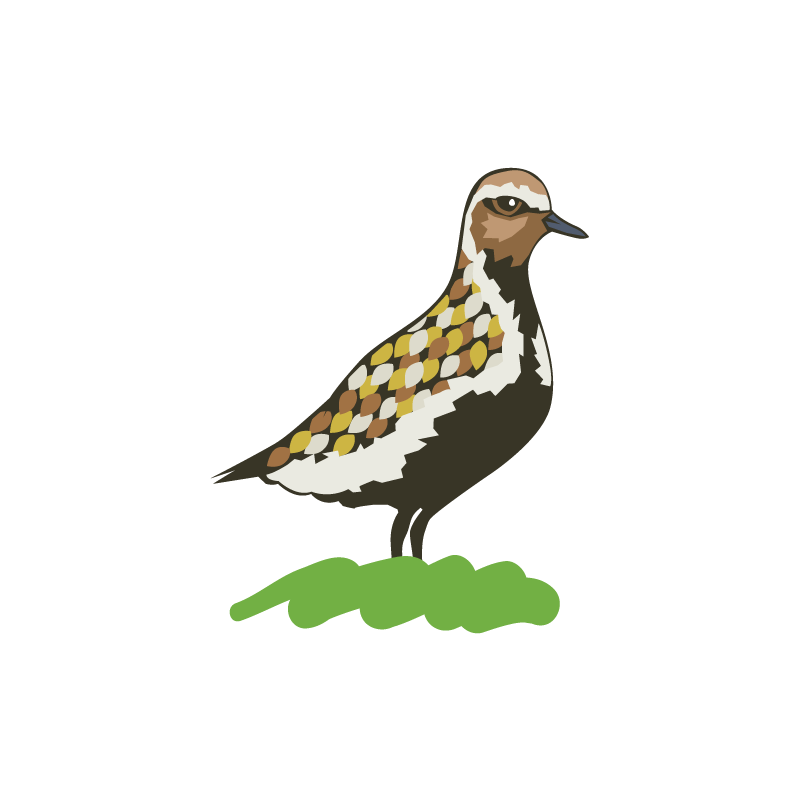 ...with online, easily accessible study
Over the years we have observed the growing demand for quality Icelandic courses - specifically designed with on-line, self-guided study in mind.
We are thrilled to be able to bring our years of experience and material to more students now that we've teamed up with technology.
We offer a selection of excellent courses that have been tried and tested over many years of teaching experience - both in the classroom and online. As before, we aim to bring our students engaging and challenging courses.
In sum, LÓA Language School is years of experience in teaching combined with a user-friendly interface to create an outstanding school for learning.
Hopefully you will find a course that suits you here at with us. 

Come join us!
LÓA Language School
Courses


Currently we offer the following courses:
Additionally, Íslenska 3a and 3b & Íslenska 4 will soon be up and running, so watch this space!


Course Framework
1) Text books called Íslenska fyrir alla 1-4 (Icelandic for Everyone), by Sólborg Jónsdóttir and Þorbjörg Halldórsdóttir, drawings by Böðvar Leós, and
2) Teaching materials created by your teachers, proven to work through teaching Icelandic courses over the past two decades.


Level of Study
Your satisfaction with the courses and advancement from one to the next is very important to us. One key factor, surprisingly often overlooked, is making sure you are studying at your correct level.
In order to remove any obstacles created by studying at the wrong level, LÓA offers students two types of tests:
Proficiency Test:

Taken

before you start your studies. This test is free of charge.

End of Course Exam:

Taken after each course. The exam is optional, though highly recommended, and determines your course level. The exam is included in the course price.
Note: You will need to sit the End of Course Exam if you want to progress through our course levels. After taking the exam you can continue forward to the next level with confidence, as you'll know with certainty what level you've reached. See also Course Progression below.


Some Other Rather Important Facts
LÓA Language School

is the only online Icelandic language school which gives students access to course materials for 12 months - a full year of access to allow students to keep refreshing themselves with what they learned in the 10 week course. All this for a competitive price!

Our courses contribute towards the number of Icelandic course hours necessary for students to take the Icelandic citizenship language test

Furthermore, the courses at

LÓA

conform to the requirements set out by the

Common European Framework of Reference for Languages (CEFR

)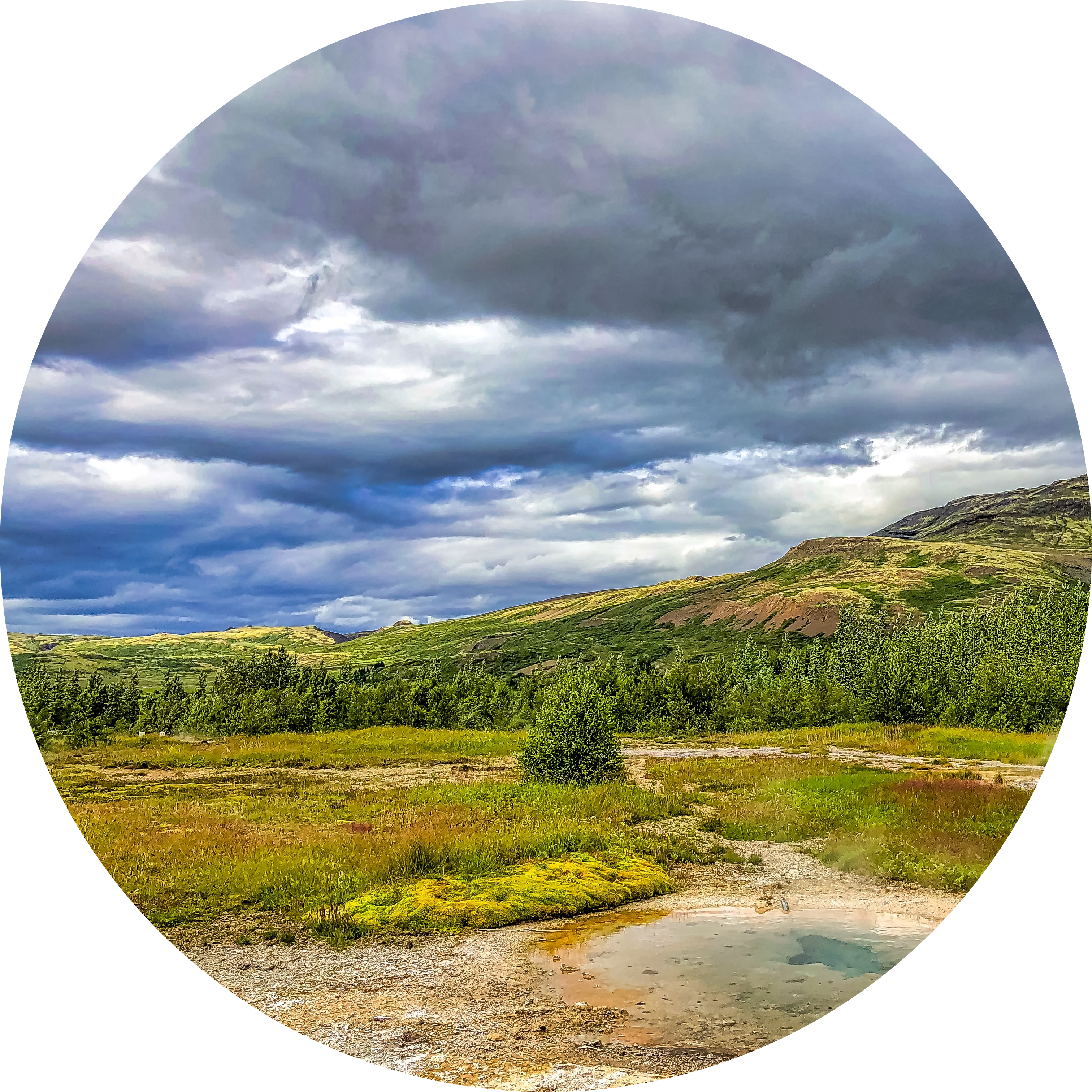 Course Structure
Self-guided study

Written, video and audio instructions within the study packs

Exercises in printable booklets

Audio exercises (comprehension)

Multiple choice exercises

Fill-in-the-blanks exercises

Quizzes

Additional material

Access to course material for 12 months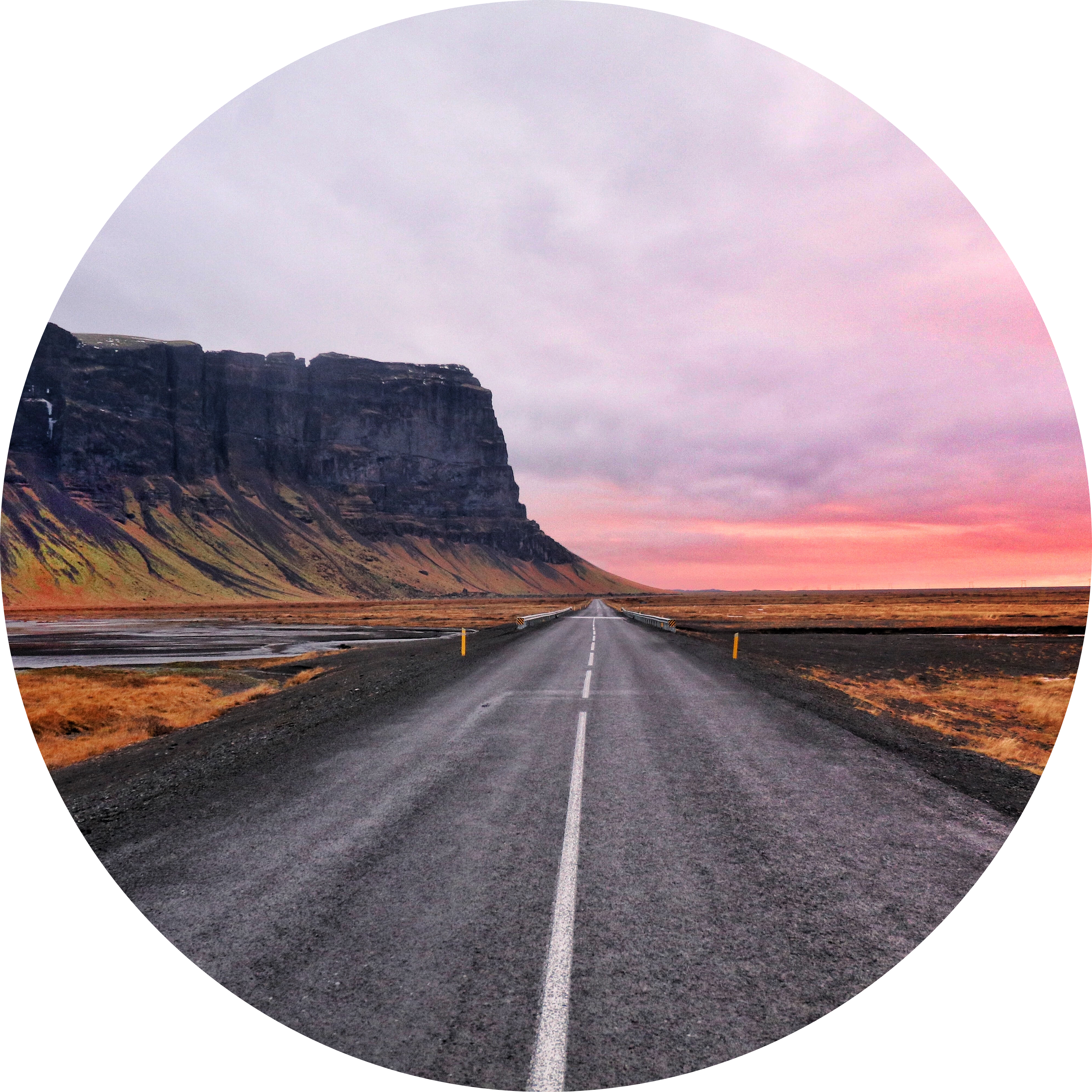 Included in Courses
Hard copy of text books (students in Iceland)
Link to text book PDFs (students outside Iceland)
Links to accompanying audio files
Exercise booklets (printable)
Course Exam at the end of course (optional)

Certificate of Completion (must take the Course Exam to receive)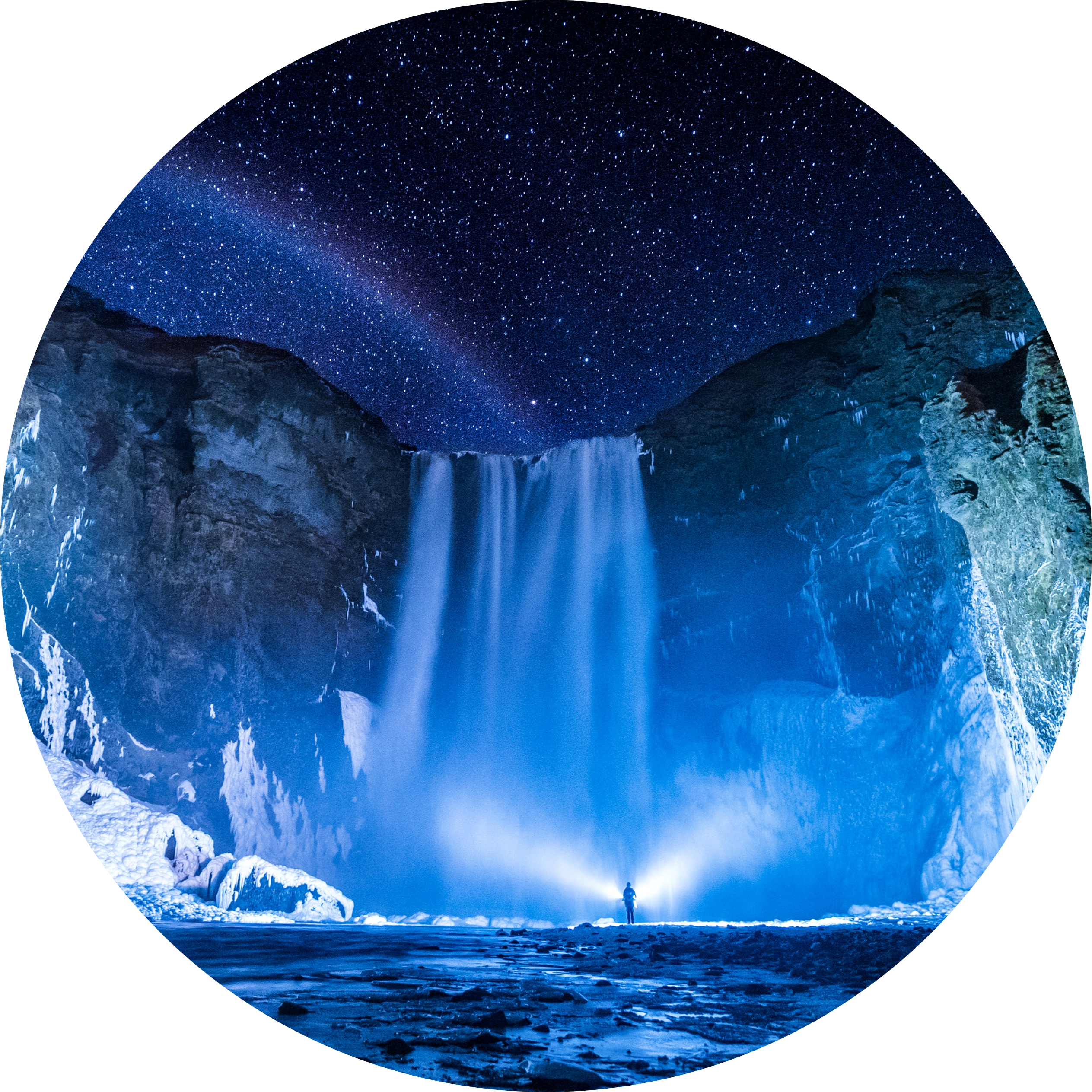 Course Progression
Optional Course Exam is available at the end of each course

In order to qualify for subsequent levels of study at

LÓA

, students must: 1) take the Course Exam, and 2) score 75% or higher

We will assist you in locating a facility where you can complete the exam in a supervised environment

Course Exam prep packages are available

The one-on-one online tutoring sessions mentioned above are also available in preparation for the Course Exam

(see Online Tutoring for students enrolled in Íslenska 1 and Íslenska 2, and Einkatími for students at the level of Íslenska 3 and Íslenska 4).
What do our students say about us?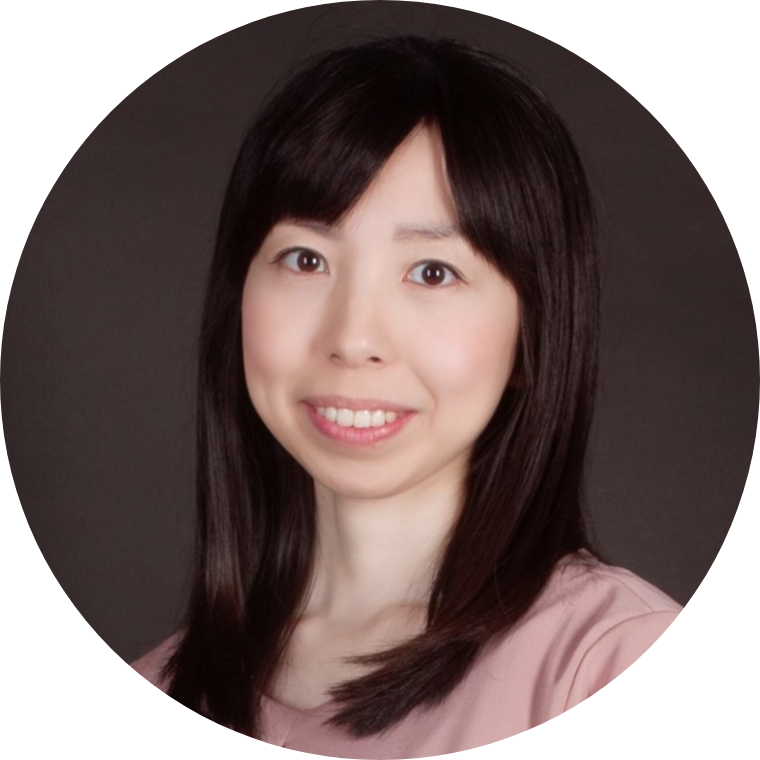 I found Anna's course very helpful and my Icelandic definitely improved significantly.
Anna prepared useful and accessible slides containing grammar and with walk through video guidance that was easy to understand and follow. During online meetings Anna made sure the students understood perfectly and provided us with extra guidance on how to improve our Icelandic. What I found especially useful for myself as a mother of two young children, was the flexibility of being able to choose when to go through the video slides as my schedule can often be irregular.
I would not hesitate to recommend her courses to anyone wishing to improve their Icelandic with attention to detail and especially those requiring flexible schedules.
- Masumi Eyfells, Japan
Icelandic Level 2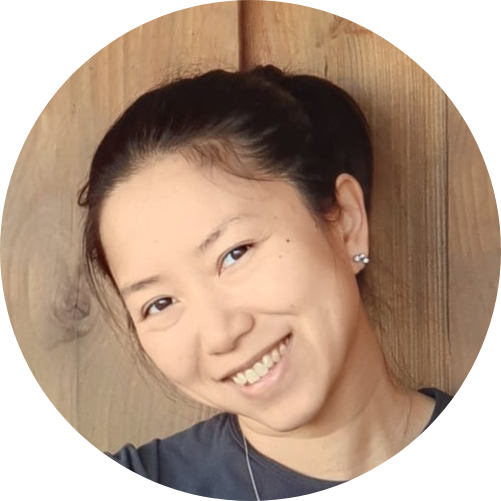 Well structured and clear
I really appreciated how Anna utilised multiple types of exercise (eg. writing, listening, dictation and sometimes even drawing!) and quizzes to ensure students got a good grasp of course material. The course material was very well structured and clear. I also found the online meetings very helpful with practicing conversation skills and learning new vocabularies that are relevant to me.
Anna is very skilled at understanding students' questions and providing concise answers and explanation, which is not something one can typically get from native Icelandic speakers.
- Diana Poon, Hong Kong
Icelandic Level 2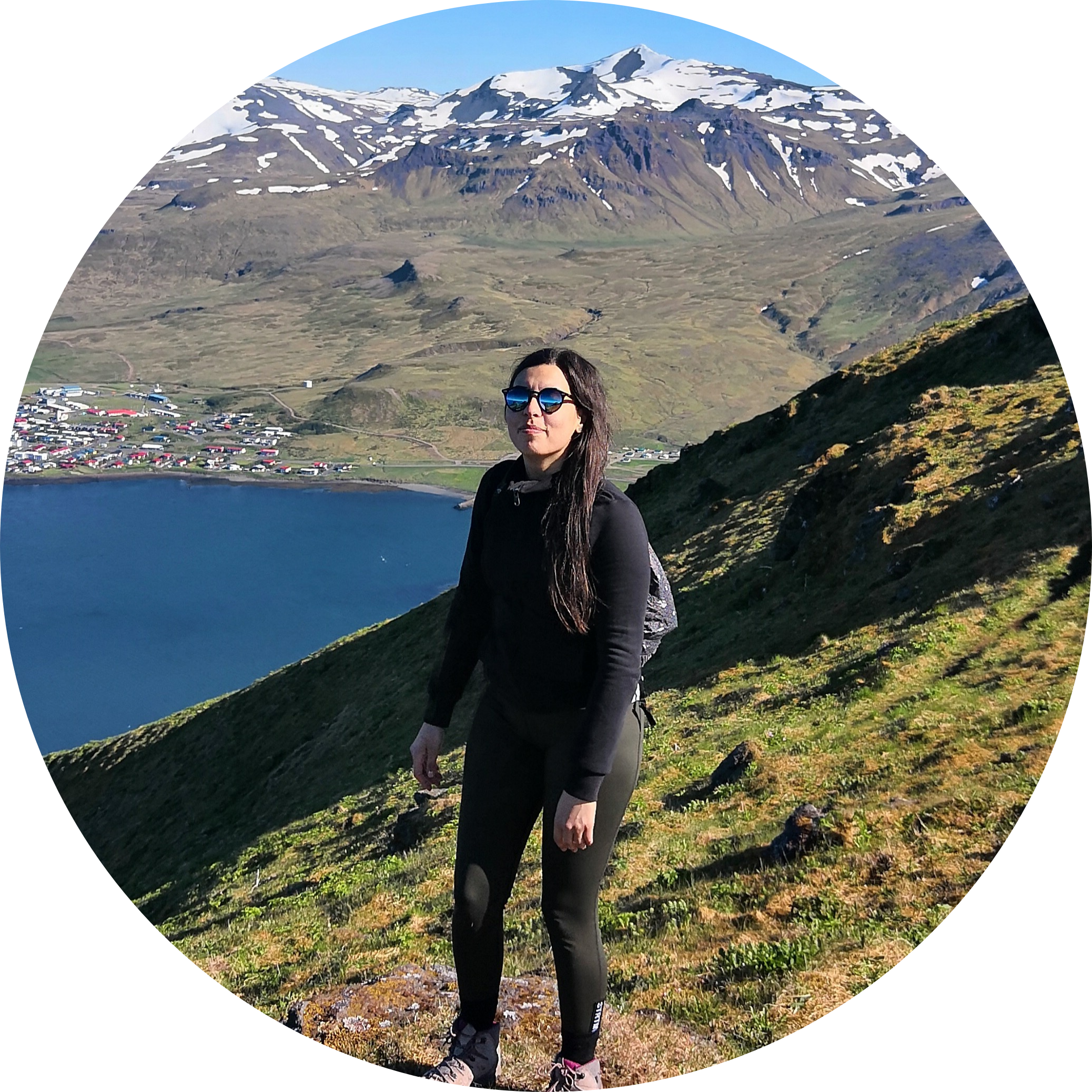 I highly recommend Hofi as a teacher.
Hofi is very patient and organized teacher who develops inspiring relationships with her students. Her ability to connect and her talent at teaching simple concepts are exceptional. She has a great initiative and positive attitude, which it doesn't have to lack for someone who's teaching icelandic (not easy here either).
I recommend Hólmfríður as a teacher because of her willing to listen and interact with the students, her mood and attitude.
- Francesca Capuzzimati, Italy
Icelandic Level 2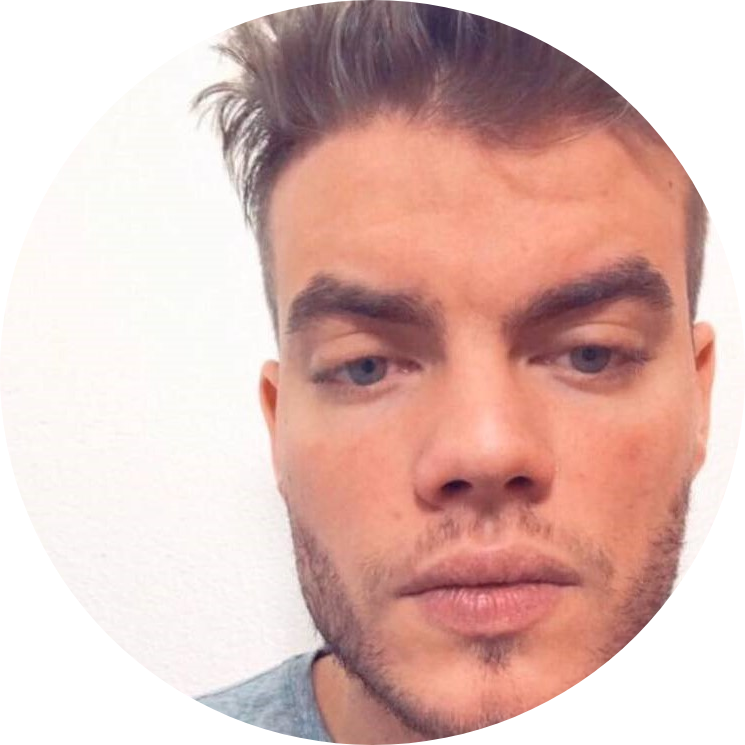 Hófí is a very good teacher with high teaching skills and a determination for educate students always to the best of her knowledge!
She is very patient,and very easy to work with! Her explanations are crystal clear and are always on point! I can only recommend her! 
- Ferenc Ordina, Hungary
Icelandic Level 3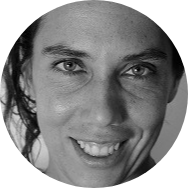 Hófí is an engaging and fun teacher! She finds exciting ways to make the classes interesting and she motivates students to speak and use the language because the subjects discussed in the class are so compelling.
Hófí is also very good in introducing Icelandic history and culture to students in fun ways, so that one really wants to be part of this society. I miss being her student!
- Stella Anton, Greece
Icelandic Level 4
Start learning Icelandic today!
Take advantage of our
Special Introductory Prices!
Click through to view course information and prices


Note: You may be entitled to a full or partial grant or reimbursement
from your labour union (stéttarfélag) to cover course fees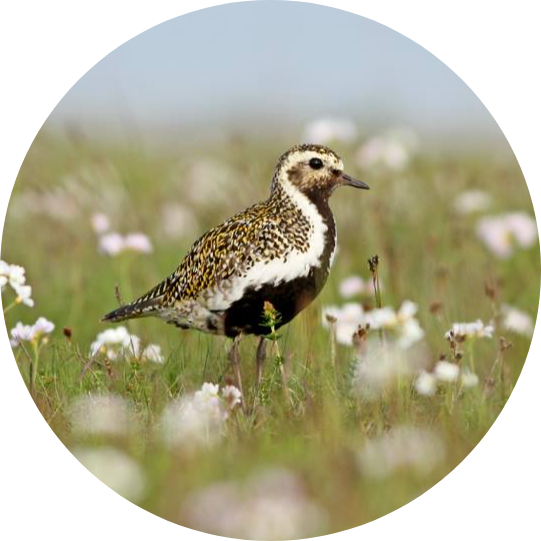 Our Name & Logo
Our name and logo are inspired by a migratory bird, much beloved by all (yes, all;) ) Icelanders. Her name is lóa (English: European Golden Plover; Latin: pluvialis apricaria),.
Lóa is endearingly called vorboðinn ljúfi, the sweet harbinger of spring, as she arrives in early April each year,
On her arrival, lóa encourages us to be industrious and positive. In a well-known Icelandic poem, lóa is said to banish drudgery, while also symbolising the return of sun and growth.
So, why lóa? Well, Lóa is a constant, even if migratory, and represents positive things about Iceland (the sun is specifically mentioned) as well as qualities of all its people, native speakers and non alike.
And finally, Lóa also represents what all students do & have when faced with something new, like a language course: hard work & hope.